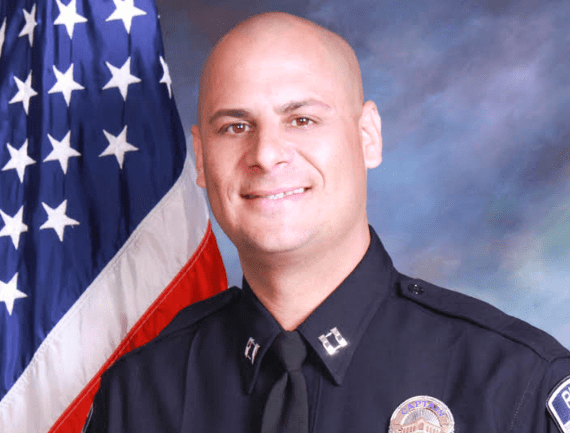 Captain Vega is the department's support services division commander.
Captain Vega came to the Rialto Police Department in March of 2019. Captain Vega is the commander assigned to the department's Support Services Division which includes budget, administration, communications, records, personnel & training, property & evidence, logistics, community outreach, technical support and animal control.
Captain Vega began his career in 1993, as a volunteer with the San Bernardino County Sheriff's Department. In 1997 he was hired as a full-time deputy sheriff and proudly served in the United States Navy Reserves. In 2016, Captain Vega was hired by the California State University, San Bernardino Police Department, where he served as the department's second in command.
Captain Vega earned his master's degree in public administration from National University. He holds a bachelor of science degree in criminal justice and an associate's of arts degree. Captain Vega has earned his POST management certificate and is committed to community engagement and building a diverse law enforcement workforce.
Some of Captain Vega's previous assignments include public affairs, media relations, SWAT, narcotics, highway Interdiction, clandestine laboratory investigations, internal affairs, jail operations and oversight of a regional communication center. Captain Vega specializes in managing large-scale criminal investigations as well as public protest and demonstrations.